With a diverse syllabus covering almost every aspect in the financial world, the EMFin helped me gain inside knowledge about other areas which I did not have exposure to before.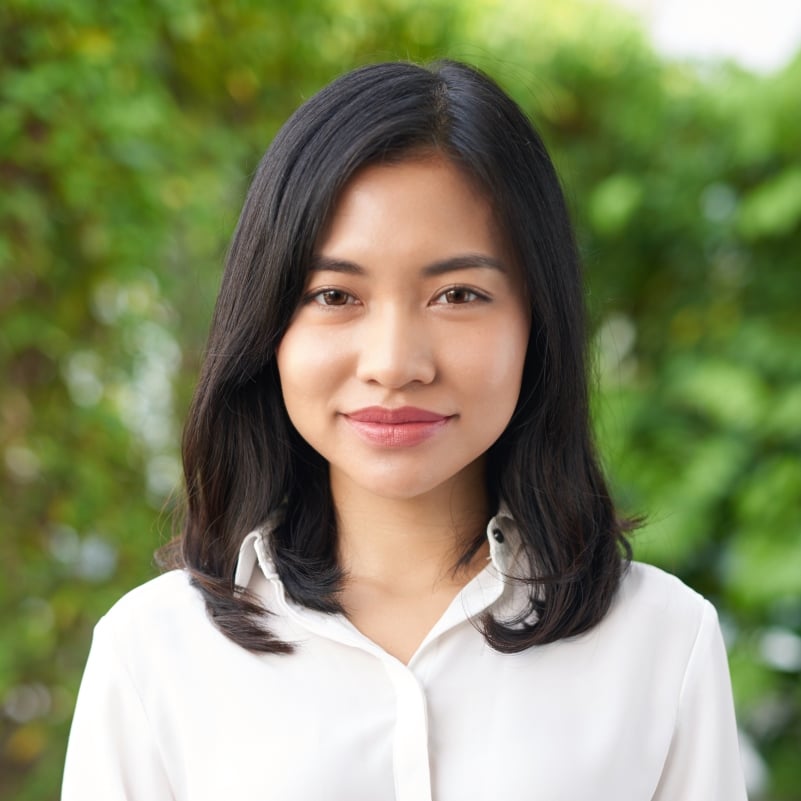 Nationality/Passport: VNM
Year of graduation: 2018
Current Role: Vice President at Sumitomo Mitsui Banking Corporation
What made you decide to do a Master in Finance?
I have been working in the Finance industry for almost 10 years. Even though I have had practical exposure to different finance areas from Corporate Finance to Banking, I still felt the need to expand my knowledge and perspective.  Obtaining a higher business degree was a natural step for me to advance my personal and career growth.
Why the INSEAD EMFin amongst all other available Master programmes worldwide?
I considered three options for my Master's degree: London Business School, HKU/NYU and INSEAD. INSEAD was the best option for me in terms of location, schedule, school and faculty reputation. I especially liked the modular format where I had two weeks in school every three months. It helped me to really set my work aside and focus on my studies.
Did the programme meet or exceed your expectations?
The programme exceeded my expectation in many aspects. The knowledge gained is extensive and the case application is practical. It helps the students to not only apply what we just learnt but also advance our skills in areas such as analysis, presentation, effective communication, etc. 
How did the EMFin help you in your career?
With a diverse syllabus covering almost every aspect in the financial world, the INSEAD EMFin helped me gain inside knowledge about other areas which I did not have exposure to before such as Private Equity, Project Finance, Equity Investment, etc. This opened up other career path options for me to consider.
Do share with us your thoughts on the quality of the professors.
All the professors at INSEAD are extremely knowledgeable in their fields and on the current issues in the financial world. The genuine care for the students and their passion impacted us on many levels. They not only provided us with the knowledge but also food for thought about our current company situation, current market situation and personal path to growth and advancement. The wisdom we received from them will last for many years to come.
What were your classroom experiences like?
I had mixed emotions after completing the first module at INSEAD. We were overwhelmed with the busy schedule, the vast amount of knowledge and exams, but also very excited and could not wait until the next module. 
In every class, we were awed by the newfound knowledge from the professors, the new insights shared by classmates and the fun discussions we had during group projects. 
Can you share more about the Leadership Capstone? How has it benefited you?
To be honest, I was very sceptical about the Leadership capstone in the beginning because most of the leadership talks that I have attended in the past were all about high-level theories with no practical application. To my surprise, it turned out to be one of the most useful and enjoyable classes I have ever taken. 
The advice from Professor Ian Woodward was very practical and easy to apply. I learnt that taking even small steps can lead you to a bigger goal. The personal speech filming was a very intimidating experience, but I got the most useful advice in my life out of that.
Can you share the multi-campus experience?
It was fun to experience the different campuses in Asia and Europe. Not many programmes in the market offer a multi-campus experience. In addition to gaining exposure to other learning environments, it also gave us some time to relax after two very packed modules in Singapore. 
It was also a chance to create deeper bonds between classmates since we travelled and shared accommodation together. 
What advice will you give to potential EMFin participants?
Just relax and enjoy the EMFin journey. It looks intimidating at first. But give it your best shot and the sky is the limit!